Speech Evaluation (Anne Kramer Cup)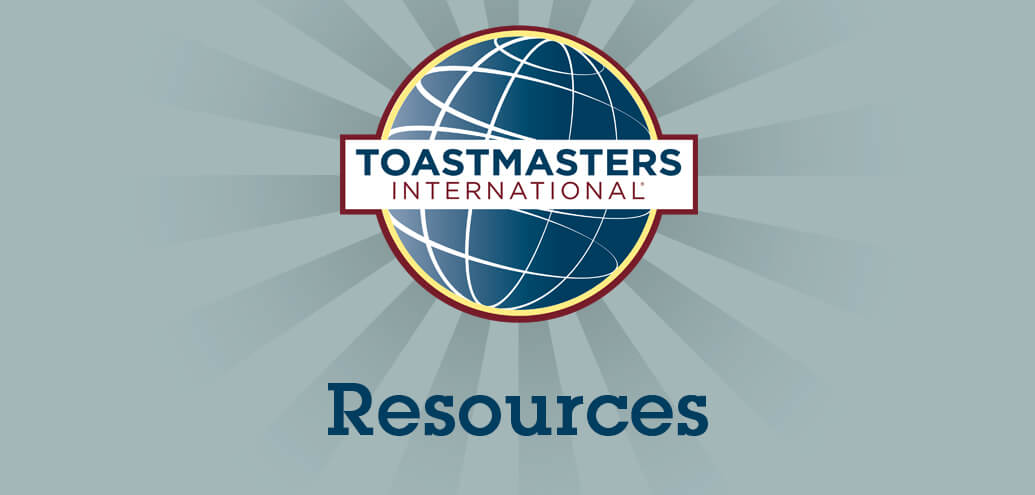 Each year the District winner of the Speech Evaluation contest will have their name inscribed on the base of the Anne Kramer Cup and retain the trophy until passing it on to the next contest winner.
The Anne Kramer Cup, was created to honor the dedication and remarkable leadership of Anne Kramer.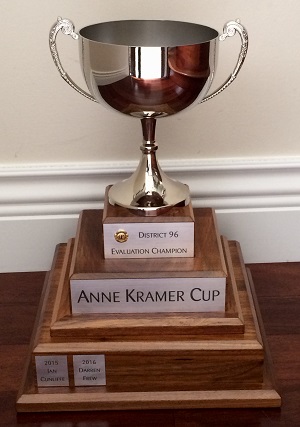 Just before Anne took over as District Governor - 2004-2005 - District 21 was one of the largest Districts in the world.  It was also a struggling District.  When Anne was elected District Governor, she announced that the District theme for the coming year would be "Dare To Win" and set the goal of taking District 21 to #1 Club in the world during her term as District Governor.  Knowing Anne's tenacity and dedication, almost everybody felt that if anyone could lead District 21 to #1 in the world, Anne could – and would!
Anne worked tireless the whole year and on the morning of June 30th, 2005, District 21 was #1 in the world!  When the final tally was made that day, D21 finished at #3.  Even so, it was one of the most remarkable turnarounds in the 80-year history of Toastmasters in B. C.  It is also a record that will be hard to match!
Anne passed away in 2007.
Anne was President of several Clubs including Advanced Aurators, a Club that focuses on speech evaluations.  When District 96 decided to create a Speech Evaluation contest trophy in memory of Anne Kramer - Advanced Aurators was thrilled to provide the Anne Kramer Cup.
District Contest Results
2021-2022
Renee Jacobs
Aaron Pierce
Luis JImenez
2020-2021
Vivien Ip
Deborah Le Patourel
Renee Jacobs
2019-2020
Sacha Patouillet
Paiman Pamei
Trevor Follett
2018-2019
Aaron Pierce
Matthew Birmingham
Ray Harris
Spring 2018
Devon Downie, DTM
Renee Jacobs, DTM
Andrew Thompson, DTM
Spring 2017
Stefano Cossalter, DTM
Gillian Roberts
Ken Bell
Spring 2016
Darren Frew, DTM
Connor Gabriel
Sean Munro
Spring 2015
Ian Cunliffe, DTM
Linda Diano, DTM
Sharookh Daroowala, DTM
District 96 was formed on July 1, 2014