International Speech (Angela Louie Trophy)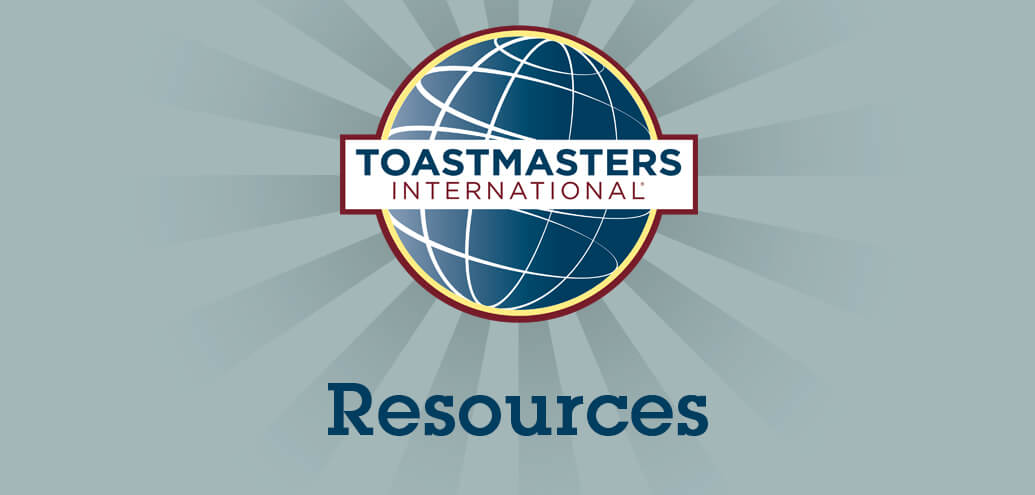 Each year the District winner of the International Speech contest will have their name inscribed on the base of the Angela Louie Trophy and retain the trophy until passing it on to the next contest winner.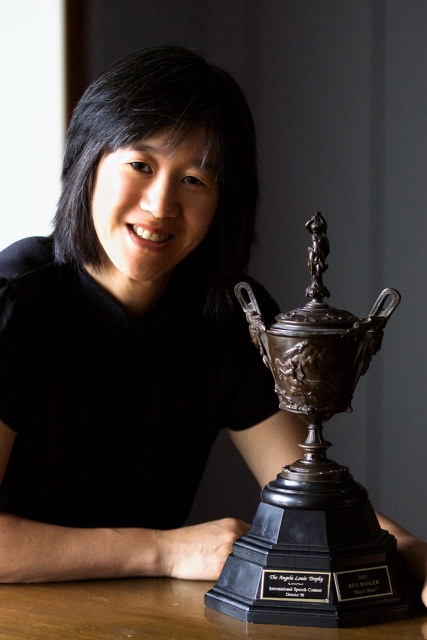 History:  During the (2004 -2005) Toastmaster year, Angela Louie did what no other Toastmaster in District 21 (all of British Columbia, Canada) had ever done - win 3 district titles in a row. 
Angela won the Table Topics, Speech Evaluation and International Speech contests.
As a result of winning the District 21 International Speech contest Angela went on to compete in the 2005 World Championships of Public Speaking and win the Silver Medal.
In May 2014 Allan de la Plante (a founding member of Politically Speaking and Angela's coach all through her journey to the international stage) wanted to honour Angela's achievement.  Allan created the trophy and donated it to the newly created District 96 - on behalf of Politically Speaking Toastmasters (renamed - February 2018 - to Speak Your Mind Toastmasters Club)
The beautiful bronze trophy was unveiled at the first District 96 spring conference in May 2015 in Prince George, British Columbia.
A small plaque at the base of the trophy is inscribed with the words...
In 2004 & 2005 Angela Louie did what no one in BC Toastmasters had ever done. She won 3 district titles in a row: Table Topics, International Speech, and Evaluation. She then won the Regional title to become one of the top 10 competitive speakers in the world. At the 2005 world championships of Public Speaking, Angela became the first BC Toastmaster to win a silver medal. her mission is to inspire people to do great things.

This award is presented to District 96 by Politically Speaking Toastmasters.
District Contest Results
2022-2023
Gillian Parlane
Aaron Pierce
Hasan Javaran
2021-2022
Gene Vickers
Anita Adams
Aaron Pierce
2020-2021
Aaron Pierce
Brent Raymond
Maria Ganger
2019-2020
Scott Hayward
Stacey Marshall
Matthew Wong
2018-2019
Maher Elusini
Aaron Pierce
Luis Jimenez
2017-2018
Reg Boaler
Stefano Cossalter, DTM
Vincent Li, DTM
2016-2017
Devon Downie, DTM
Dorothea Hendricks, DTM
Sharookh Daroowala, DTM
2015-2016
Andrew Thomson, DTM
Dorothea Hendriks, DTM
Carl Deleon
2014-2015
Reg Boaler
Ian Cunliffe, DTM
Sharookh Daroowala, DTM
District 96 was formed on July 1, 2014