Avoid paying the dues increase.
Pay in July for Oct 1 - March 31 at the current rate.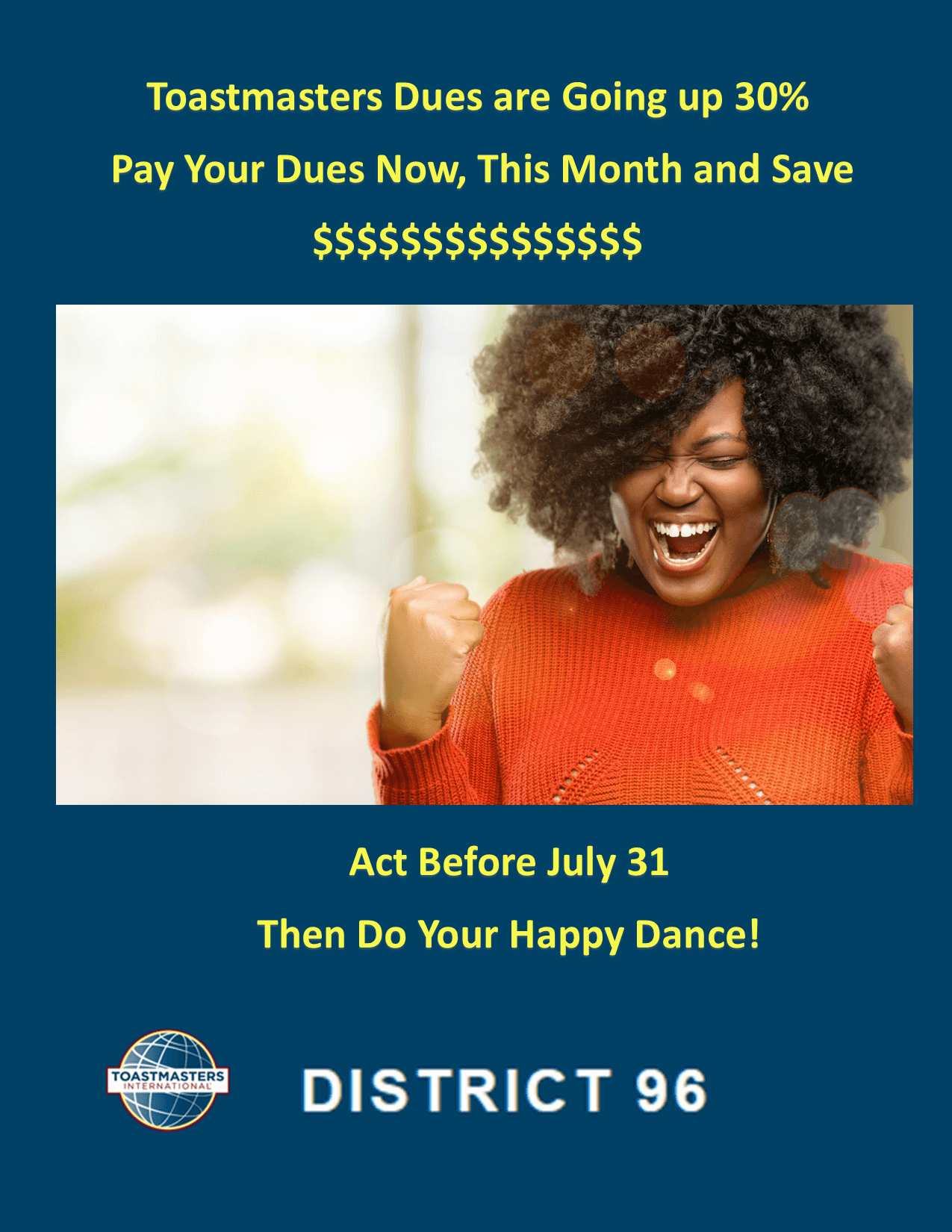 Starting with the October 2023 membership-renewal period, your semiannual international membership dues will increase to 60 USD. The renewal payment is due October 1; however, if you renew before August 1, you can still pay the current membership rate of 45 USD.
For more information on the dues increase see the FAQ on Toastmasters.org