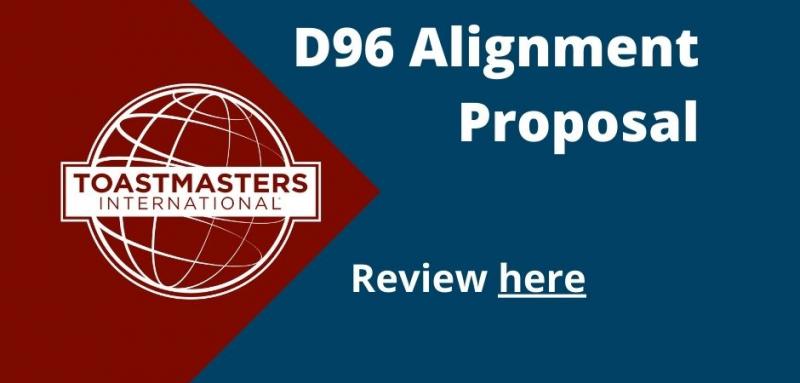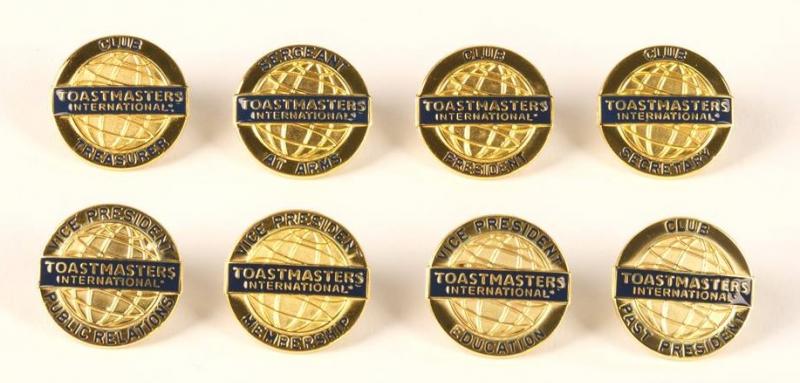 Have 7 out of 7 club officers trained BY JUNE 30 to receive a SET OF CLUB OFFICER PINS!
Submit you new club officer list to Toastmasters International via Club Central by June 30 and have all seven officers trained by the end of August, and your club qualifies for the $75 TI Store certificate incentive. 
But, if your club has submitted the officer list and has all seven officers trained by the end of June, your club will ALSO receive a set of club officer pins for your new club leaders.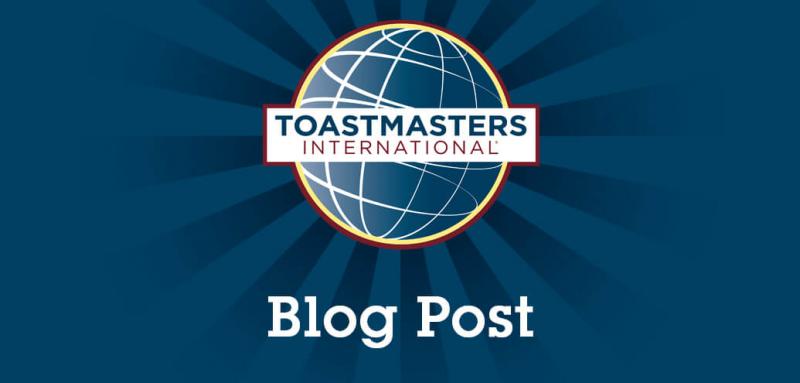 District 96, serving 1/2 of British Columbia, is part of the family of 100+ Toastmasters International Districts with over 15,400 clubs in the World. The mission of Toastmasters International is to empower individuals to become more effective communicators and leaders.
Each District is challenged to support the overall mission with the purpose of building new clubs and supporting all clubs in achieving excellence.
This translates into three Toastmasters goals in our District …
Paid Clubs – at least 150 active clubs by June 30, 2017
Payments – at least 6,566 membership payments by June 30, 2017
Distinguished Clubs – at least 58 clubs achieving the Distinguished Club level by June 30, 2017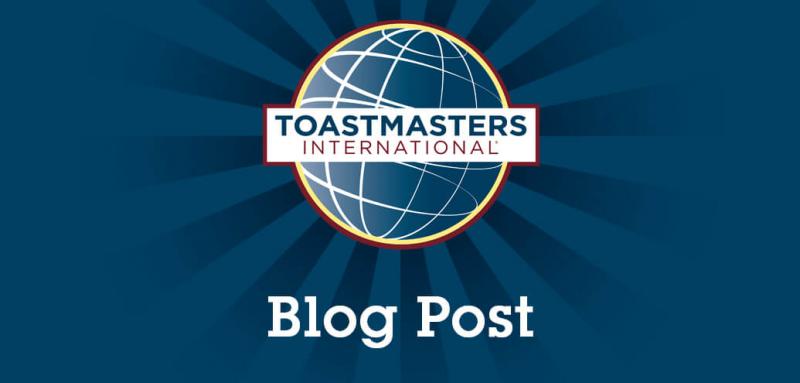 Congratulations to all our Awards Recipients.  We are setting up a "Drive Thru Trophy & DTM Medal Pickup" on Saturday, October 24th from 1:00 - 3:00 pm at the Staples Parking Lot
4265 Lougheed Hwy, Burnaby, BC V5C 3Y6
Looking forward to seeing those who can attend.  For members who cannot attend, we will ship you your trophies/medals.
All the Award Certificates will be emailed to the appropriate clubs and individual members.
Looking forward to seeing those who can attend.  Carole Murphy
604-219-3619  mjcatol@telus.net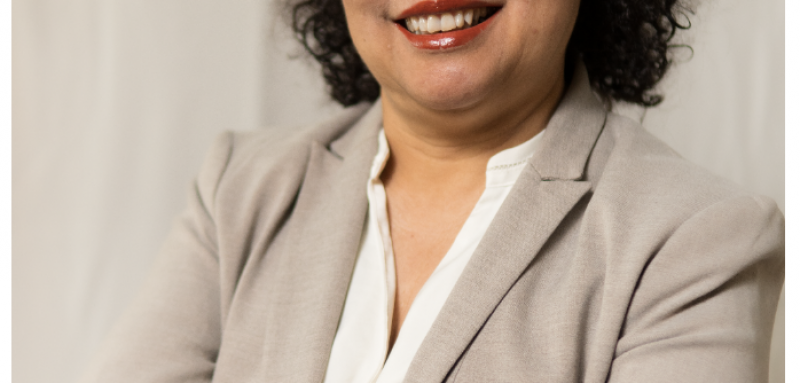 It takes a special person to be willing to help shape the lives of youth. We are fortunate that one of those special ladies who have said yes this year to both running the Youth Leadership Workshops and be a resource to help other Toastmasters who want to run these programs is none other than Neila Scott! 
"Neila has been a Toastmaster for 13 years and has been a Youth Leadership Coordinator for 2 years. She is passionate about giving children the power to express themselves, and public speaking is a great way to empower children."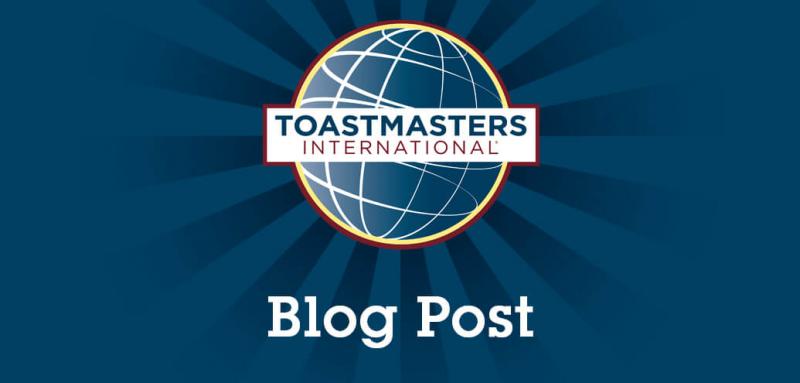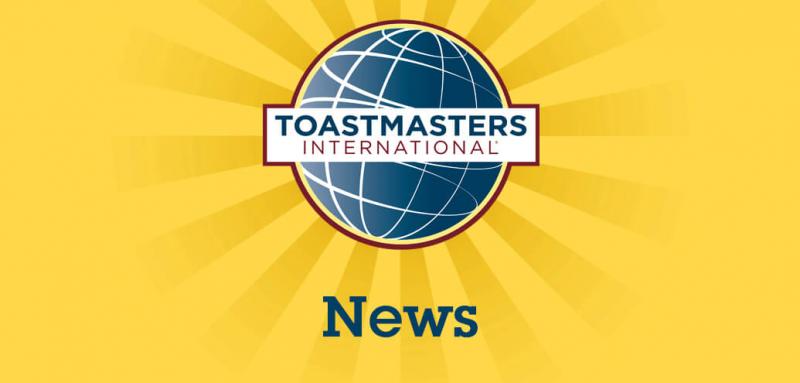 TOASTMASTERS INTERNATIONAL, DISTRICT 96
ANNOUNCES COMMUNICATION & LEADERSHIP AWARD
RECIPIENT FOR 2018-2019
Toastmasters International – District 96 (Vancouver & Yukon) is pleased to announce that Insp. Baltej Singh Dhillon, Hon. LL. D Is the recipient of its Communication & Leadership Award for 2018-2019.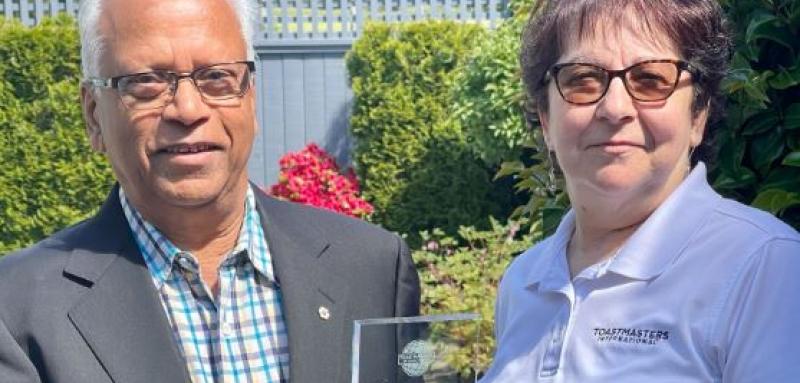 Fellow Toastmasters, Guests and especially, the man of the moment, Hari Varshney and his most
welcome family and friends,

It is with great pleasure that, as District Director, I formally announce that Hari B. Varshney, FCPA, FCA, O.B.C.  is the recipient of District 96 Toastmasters' Communication & Leadership Award for 2020-2021.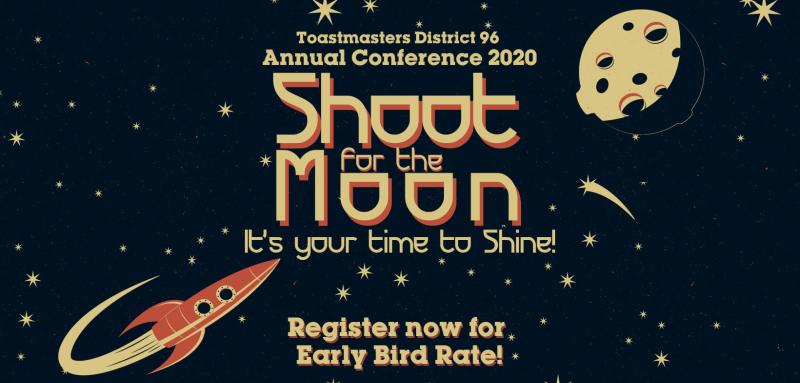 Have you been thinking about a hero you would like to nominate for the District 96 Communication and Leadership Award for 2020?  Its not to late to make a submission...
The purpose of the Communication and Leadership award is to honour a non-Toastmaster who has made substantial contributions in the areas of communication and leadership.
How do you nominate someone for the Communication & Leadership Award?
Fill out the  Nomination form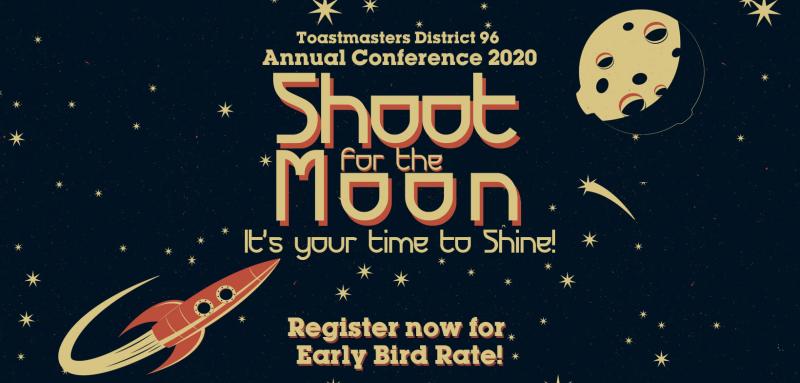 Have you been wondering what's happening with the conference?
February has been a busy month for the team. 
Originally published by Ian Cunliffe, DTM
Have you ever had the sort of weekend where your first thought upon waking up on Sunday morning was:
"Did that just happen?"
If this question has ever occurred to you, then there's a good chance that you were in attendance at the first annual District 96 Fall Conference.
I was, and as a result, the first thought that 'sproinged' straight into my brain when I woke up this Sunday morning was:
"Did that just happen?"
This thought was followed immediately by the next thought: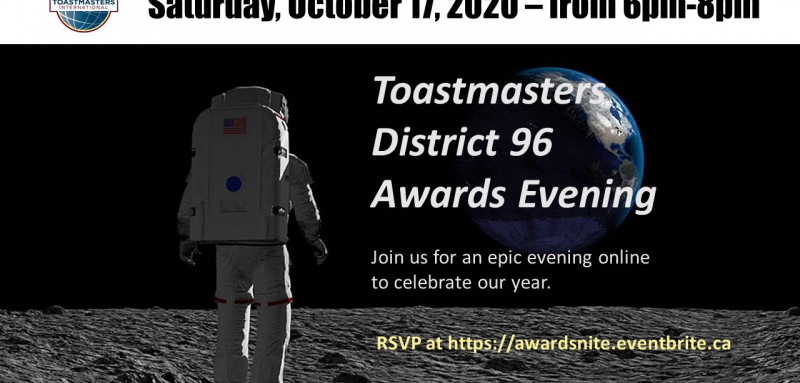 The Awards evening was held online October 17th to honour those members of District 96 who achieved distinction over the year July 2019 to June 30, 2020.  We also recognized the recipient of the 2020 Community and Leadership Award, Norm Blair.
Check out the slideshow that guided the evening here.
The recording of the event will be released on our District Youtube channel.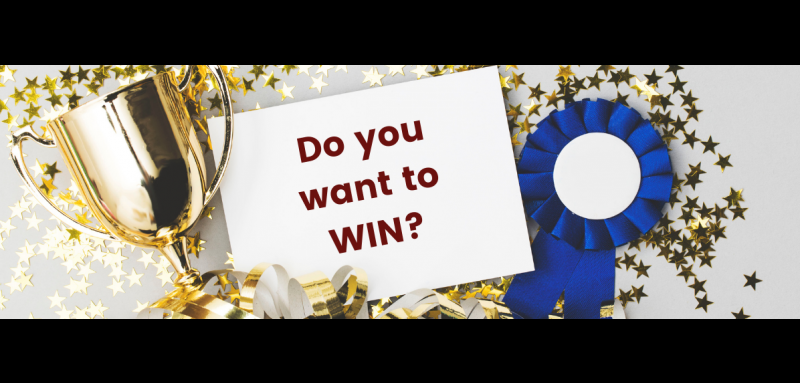 To support ALL clubs in achieving excellence, we have designed a game of Bingo Card for this Toastmaster Year 2021-2022. We encourage you to strategize with your club to see which squares your club will complete between now and December 31, 2021. Unlike a traditional Bingo card, you can choose any 5, 10, 15, 20 or 25 squares. We want to give all clubs the ability to participate and to win. 
Let us spark some fun competitions in our District. Here is the information: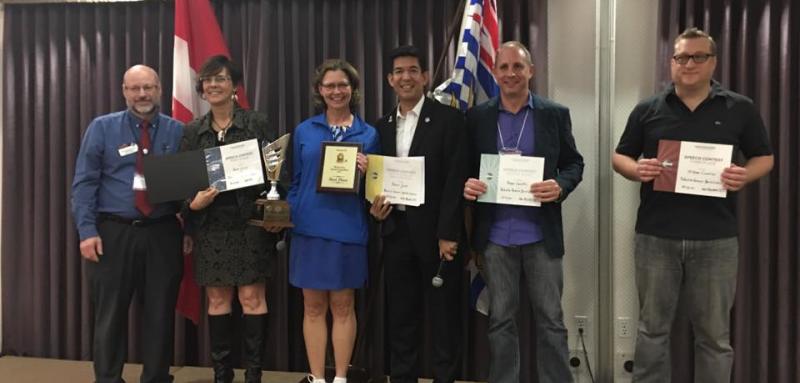 It was a night of laughs as 9 competitors from all over District 96 competed at the D96 Fall Conference held at Executive Suites Hotel & Conference Centre in Burnaby.
The winners were:
Third Place: Stefano Cossalter
Second Place: Benny Zanetti
First Place: Renee Jacobs
Congratulations to all the competitors!